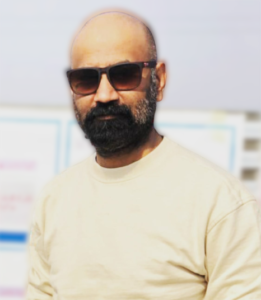 Director Message
One of our Firm's strongest personality traits is commitment. We are committed to our clients, our team members, our industry and to each other. Commitment is a trait that all the best teams and their members must possess.
Like most facilities and businesses, the recession seems quick and drastic for the last couple of years. Several large projects that are ready to start either cancelled/postponed or failed to deliver. Our country's projects backlog is decimated within a matter of weeks and country's revenue decreased by nearly 50 percent. It is our commitment to each other that our clients are treated as part of team and to stay together as an asset to every success we touch. We know that our committed staff has been the key to our client relationships and our exceptional service. So, instead of working on other grounds to establish our company's profile to be marketed, we are focused on building a team of talents to be recognized, so that the services we render always go smoother. Our strength is, preconstruction and construction management services. We accelerated our business development efforts because we know the economy would improve.
As we heading towards a bright future, we are confident that the year ahead will be our biggest and best year to date. I am so proud of our entire team. I can't wait to see the results and the satisfaction of our clients.