TTB resolves to achieve and sustain a reputation for excellence in the construction markets and shall strive to satisfy the customer's needs by executing the works to consistently high quality standards at competitive prices and within the timeframe agreed to.
We shall comply with the requirements and continually improve the quality management system with the following objectives:
Enhanced customer satisfaction

Employee motivation and empowerment.

Continual growth with a vision to be leading global engineering construction company.
Quality Objectives
• Detailed planning of activities to ensure completion within timeframe and control of delays within 10%.
• Continuous review and control of costs to ensure completion of works within + 5% budget.
• Achieving minimum 80% client satisfaction in all activities to ensure healthy relationship
• Knowledge sharing through structured training programs leading to motivation & empowerment.
Health Safety & Environment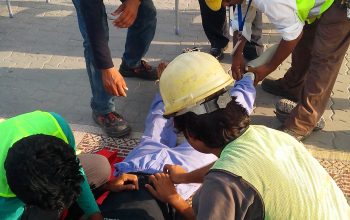 HSSE Vision
Safety is T & T Brothers (TTB) priority and we belief that all accidents are preventable. Our company first aim is excellence in HSSE performance in civil, electrical and mechanical works.
The personal safety and health of each employee is of primary importance for us. Prevention of occupationally induced injuries and illnesses is of utmost importance consequence that it will be given precedence over operating productivity. To the greatest degree possible, management will provide all mechanical and physical protection required for personal safety and health, but our employees must bear primary responsibility for working safely. A little common sense and caution can prevent most accidents from occurring.
Company policy makes the safety and health of our employees the first consideration in operating our business. Safety and health in our business must be a part of every operation, and every employee's responsibility at all levels.
HSSE Policy
Promote a positive attitude towards accident prevention
The health of its employees, its contractors, its customers and the public is protected
All its activities are carried out safely
Environmental performance meets legislative requirements
Provide appropriate supervision, training, and monitor conformance to quality standards and prevent accidents
Ensure that sub-contractors working on our premises have, and follow, appropriate safety procedures
Zero Incident Mindset
The zero incident mindset represents both a target to work towards and a way of thinking.
No harm to people
No occupational illnesses
No property damagers
No Harm to Environment
Care Values
Trust, openness and long term relationships with customers, employees, suppliers and others stakeholders.
Our employees are our prime assets or resources.
Managers/ Supervisors shell be inspiring, enthusiastic and lead by example.
Plan and work to protect human life and environment and serve the community.
Personal Protective Environment (PPE) Policy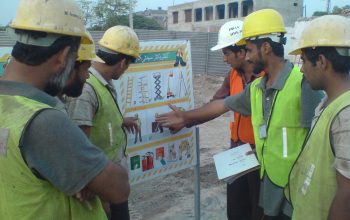 Personal protective equipment plays an important role in reducing the effects of an incident on people involved in it. "TTB" has a firm commitment to provide P.P.E. to all employees whenever there is an exposure to potential hazards.
After thorough analysis of transportation operation the "TTB" has recognized following PPE which is required in our business:
Safety Helmets:
Every employee will use safety helmet when there is danger of head injury. Helmets will be provided for this purpose.
Safety Shoes:
When there is a potential for foot injury, safety shoes that protect the feet and minimize slipping must be worn. The Safety Shoes shall be provided whenever necessary.
Coverall:
Every Employee will use coverall when there is a danger of cuts, handling Corrosive / hydrocarbon materials etc. Use of coverall is mandatory.
Safety Goggles:
Safety goggles shall be provided to every employee if there is a potential of eyes injury or splash hazards. Mandatory use of safety goggles shall be implemented.
Safety Gloves:
To handling corrosive, hydrocarbon, toxic or hazardous materials protective gloves must be worn. Cotton, leather, rubber gloves are most common hand protection items, which shall be used by every employee whenever necessary.
Hearing Protection:
This shall be provided where noise level cannot be engineered out or management controls are not practical.
Research indicates that the improper uses of mobile phones are a safety hazard. Some research indicates that a driver's reaction time is slowed by three to four times while using a mobile phone. That is why "TTB" has adopted a clear policy about using mobile phone.
It is our policy that:
The use of mobile phone is prohibited for all employees while driving vehicles at any time.
All the employees would switch off their mobile phones while driving the vehicles.
During driving if it is necessary to use mobile phone so, the concern employee will stop the vehicle at a safe place to use mobile phone.
Mobile phones can create ignition, so all the employees working with the Company would switch off their mobile phones before entering a filling station, oil depots and refineries.
We must keep in mind the wants of our customers and must satisfy them accordingly through our quality services. In order to meet our goals we should be keen into the following:
Deliver our assignments within agreed time scales.
Be available to you when you need us.
Positive responses to your comments, questions and concerns.
Pro-active in our approach to the project.
To provide clear back and white record.
Manage invoices and commercial matters in line with customer requirements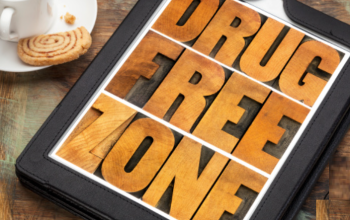 T & T Brothers is a community, in which responsibilities and freedoms are governed by policies and codes of behavior, including penalties for violations of these standards. T& T Brothers has a standard of conduct which prohibits the unlawful possession, use, or distribution of illicit drugs and alcohol by employees on T& T Brother's site and/or client sites or as a part of T& T Brother's activities. T& T Brothers will impose disciplinary sanctions on employees ranging from educational and rehabilitation efforts up to and including expulsion or termination of employment and referral for prosecution for violations of the standards of conduct. Each situation will be looked at on a case-by case basis.
It is the goal of T& T Brothers to maintain a drug-free workplace. T& T Brothers has adopted the following policies:
The unlawful manufacture, possession, distribution, or use of controlled substances is prohibited in the workplace.
Employees who violate this prohibition are subject to corrective or disciplinary action as deemed appropriate, up to and including termination.
As an on-going condition of employment, employees are required to abide by this prohibition and to notify, in writing and within five (5) days of the violation, her/his supervisor of any criminal drug statute conviction they receive.
If an employee receives such a conviction T& T Brothers shall: take appropriate personnel action against the employee, up to and including termination.
T & T Brothers provides information about drug counseling and treatment.
T & T Brothers reserves the right to search and inspect for the maintenance of a safe workplace.
Human Rights and Labor policy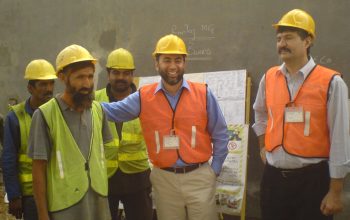 TTB supports and respects the protection of international human rights within the sphere of our influence, and ensures that we are not complicit in human rights abuses.
Freely-chosen employment: Ensure no forced, bonded or involuntary prison labor is used in the production TTB products or services. Ensure that the overall terms of employment are voluntary.
No child labor: Comply with local minimum age laws and requirements and do not employ child labor.
Minimum wages: Compensate our workers with wages and benefits that meet or exceed the legally required minimum.
Working hours: Do not require workers to work more than the maximum hours of daily labor set by local laws. Comply with overtime pay requirements
No discrimination: Prohibit discrimination based on race, color, age, gender, sexual orientation, gender identity and expression, ethnicity, religion, disability, union membership or political affiliation
Sub-Contractors Safety & Health Enforcement Policy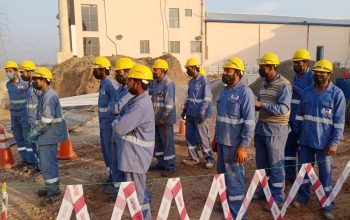 Upon knowledge of a safety hazard or unsafe act, notification will be given to the Subcontractor's responsible party. If the required correction does not occur immediately or within the time period specified by TTB Safety, 2nd notification will be given to the Subcontractor's Project Representative. If the contractor's Project Representative does not ensure correction and continuing safety compliance, TTB reserves the right to take whatever action is required to correct the hazard or unsafe act as identified in TTB Safety Program.
 This action may include any of the following:
A stop work order for the specific operation or area of construction until the hazard or unsafe act is corrected.
Correction made by TTB or others and back charged to the Subcontractor.
Written notification to the Subcontractor's Project Manager/Project Executive and Company President.